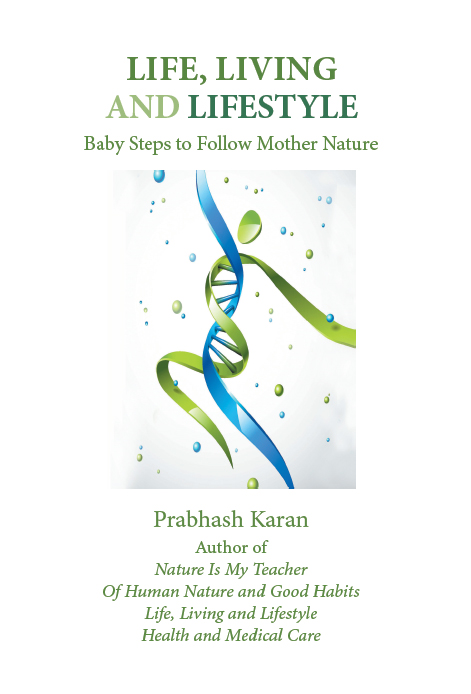 "Mindful meditation! Relaxing through meditation, imagery, or breathing can get the body ready for the rest."
With the prevalence of mass information consumption, Karan's work takes the guesswork out of complicated fad diets and warriorlike workout plans. On the contrary, the text promotes an active lifestyle. However, it is emphatic that no matter where one is currently in their lifestyle, staying in the present and reuniting with nature is step one of the baby steps that will ultimately build up to permanent healthy habits.
Like with his other works, the author once again includes useful research from respected sources like the World Health Organization in conjunction with a series of helpful charts that carry the potential to sway doubters. While Karan is adamant that everyone should partake in an active lifestyle of exercise, he also cautions that each individual will have exercises that are suited more to them. Not all will benefit from lifting weights and bodybuilding as much as they would from getting outside and running. His section on yoga is particularly enlightening as it not only sheds light on how popular it has become amongst all groups globally but also its ability to impact the mind, body, and spirit simultaneously.
In addition to discussing the common factors that affect lifestyle, such as weight loss, Karan probes deeper into the more subtle elements that are universally known but rarely understood: sleep quality, personal finance, and quite simply, our demeanor (e.g., whether we can approach even the most difficult situations with a smile). An active lifestyle is critical to aging gracefully. But if one cannot experience proper REM sleep or is routinely mismanaging their finances, it will have ripple effects on the overall lifestyle. With a well-flowing structure and valuable information bursting from every page, Karan's work is a thought-provoking read with the propensity to spur an awakening within its audience.
RECOMMENDED by the US Review
Tell Me a Little Bit About Yourself